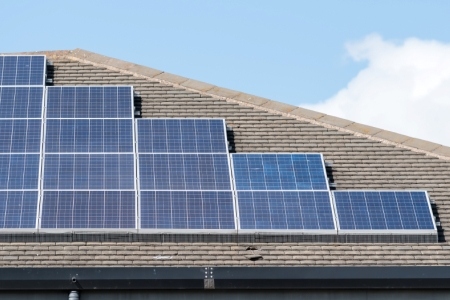 There's no doubt solar energy is having a moment. Recently conducted research shows solar panel adoption by homeowners has grown 2 percent in the last two years, and more than three times that percentage plan to purchase solar panels in the next year.
The move to solar isn't solely motivated by a desire to conserve energy, says Tom Kerber, director of research for Parks Associates, which compiled the research report.
"Consumers are interested in taking an active role in the energy grid—40 percent of U.S. broadband households are very interested in the ability to store unused power and sell it back to the grid," says Kerber.
Harnessing solar energy, however, is just one piece of the puzzle.
"The future of solar is not to simply exist as a stand-alone energy generation island in the home, but rather to work as part of a broader integrated smart energy home," says Dwain Kinghorn, chief strategy and innovation officer of Vivint Solar. "Solutions that enable homeowners to optimize their savings as well as let them better control how they consume power will quickly become a mainstream element of the residential solar experience."
"The case for going solar is even stronger now that intelligent consumption monitoring and storage can be integrated with solar," adds Ilen Zazueta-Hall, director of Product Management for Energy Management with Enphase. "Homeowners can have more control over their energy, and utilities will benefit from a system that can seamlessly adapt to the changing dynamics of the future grid."
Source: Parks Associates
Published with permission from RISMedia.